Scroll down for the English version and a chance to win a 100cm limited edition print of this shot of Valletta!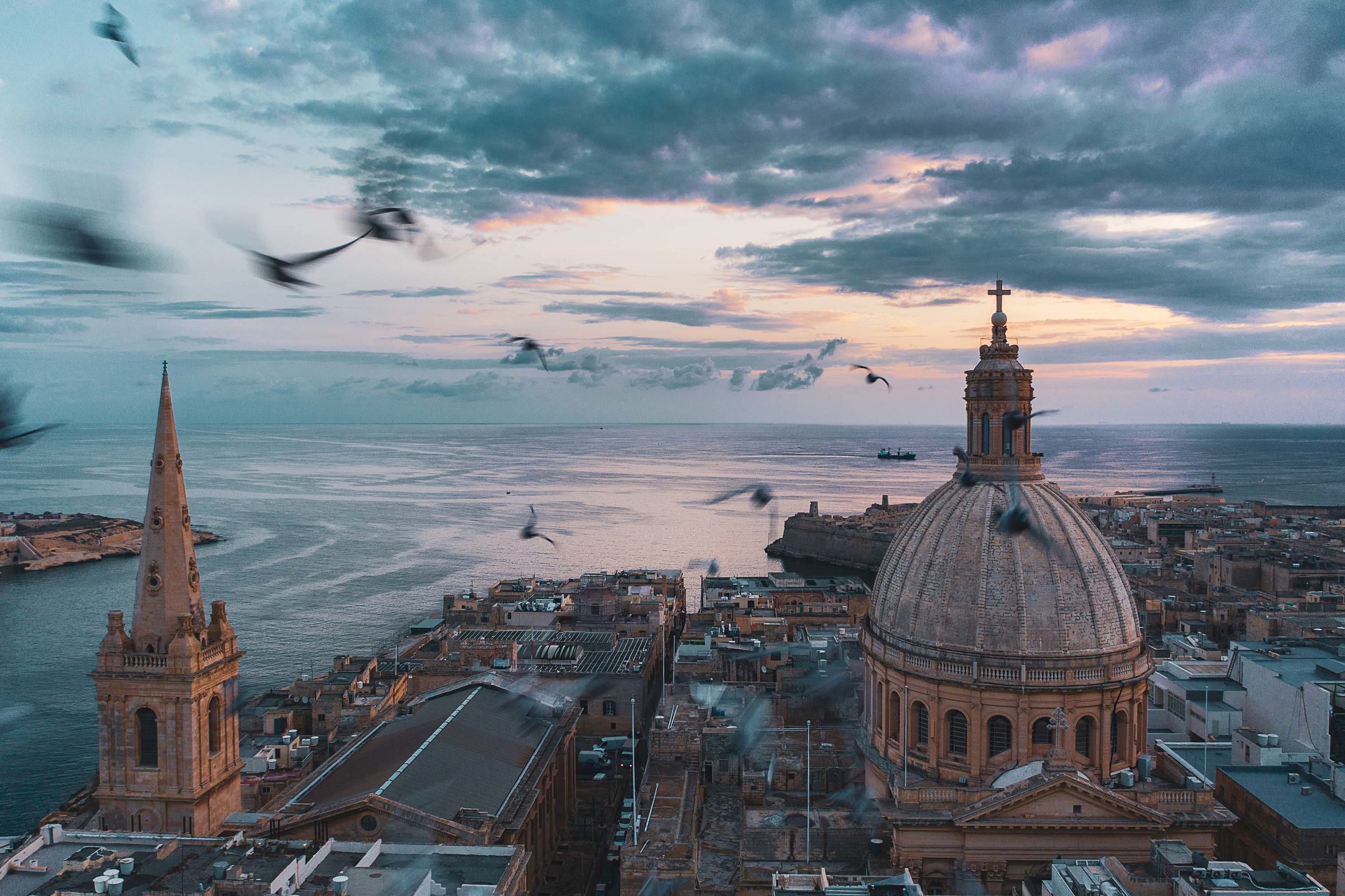 Għażiża Valletta,
Jien u int iltqajna kważi ħmistax il-sena ilu u matul id-disa' snin ta' wara, li tulhom kont inżurek kuljum għax-xogħol, int għallimtni ħafna. Qattajt ħafna ħin, kull meta kien ikolli iċ-ċans, interraq fi triqatek miżgħuda bil-ħwienet żgħar ta' kull ġeneru. Sew qabel reġaw bdew jinbtu il-lukandi u il-ħwienet tax-xorb li għenuk terga' tqum fuq saqajk. L-arkitettura, it-toroq u in-nies li jgħixu fihom għinuni nibdel il-mod kif inħares lejn il-ħajja, anke minn wara il-kamera tar-ritratti.
Għalhekk huwa sewwa u xieraq li jiena nroddlok il-qima u r-rispett li jistħoqqlok, bħala il-belt kapitali ta' art twelidi, u bħala il-belt li tajtni ħafna tama u għentni nibni ħafna aspirazjonijiet. U għalkemm ħallejtek b'ħafna ambizjonijiet u entużjażmu, kienet ta' dieqa kbira li ma nibqax narak kuljum.
Grazzi Valletta, ta' dak kollu li tajtni. Int belt mill-isbaħ, mimlija bil-karattru, u s-singularita' tiegħek hija ta' għira għal bliet oħra madwar id-dinja. Nispera li jibqaw iħobbuk anke wara li d-dawl idur li'l hinn minnek.
Dear Valletta,
I met you almost fifteen years ago and spent the next 9 years travelling there every day for work, during which you have greatly inspired me by simply allowing me to walk around your streets whenever I had the chance. Your architecture, people and the streets they live in have greatly contributed towards how I see things through my lenses today.
It is thus just and befitting that I pay tribute to you before your year of limelight draws to a close. For you have inspired me, you have given me hope and helped me build aspirations. And even though I left with great enthusiasm and ambitions, it was very sad to have to stop seeing you every day.
Thank you Valletta. You are a beautiful city, full of character and your uniqueness is of envy to other cities around the world. I hope you continue to get the Love you deserve, even after the spotlight is turned elsewhere next year.
Some of the above images are available as prints
What is your favourite thing about Valletta? Leave a comment (comment as guest) AND join the mailing list below by midnight 10th January 2019 and get a chance to win this 100cm giclée print (edition 1/5+AP) of the shot below. This print is being given away on the occasion of the end of 2018 which saw our capital shine in the light of V18 "The European Capital of Culture". The winner will be announced after the 10th January 2019 on my Instagram account and Facebook page.